GIS for Crime Mapping: A Case Study of Property Crime in Kuching, Sarawak
Abstract
Abstract: Residents in Kuching claim to be worried about the increasingly of property crime. This study using spatial data such as road data, police station boundary and police sector boundary that obtained from police station heads in the form of pictures and street names. Digitization is done using GIS-based on road data to facilitate accurate dividing of police sector boundaries. Non-spatial data including property crime cases (2015-2017), month, time, types and incident address, taken directly from the Police Reporting System. The crime data in PRS does not contain any coordinat reference system (x, y) and GIS help to locate the coordinate through the address of the incidents. Global Moran's I was used in this study to identify the spatial distribution of property crime in Kuching, Sarawak. Global Moran's I tool help to identify the overall pattern and trend of property crime in Kuching, Sarawak. This study has shown that the spatial pattern of property crime in Kuching, Sarawak in 2015-2017 was random. This study can help police and authorities in making decision for preventing property crime.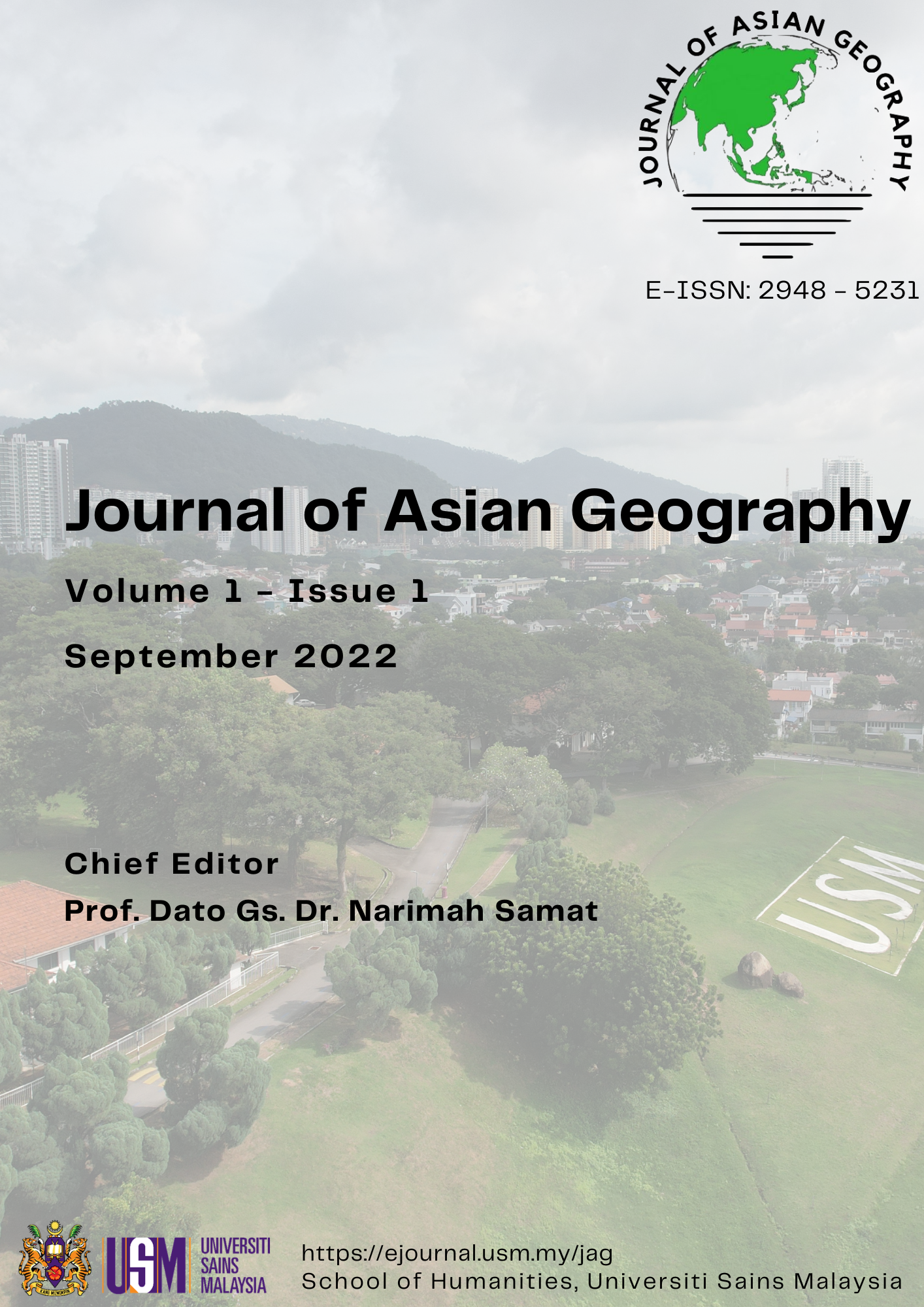 Downloads
License
Copyright (c) 2022 Journal of Asian Geography
This work is licensed under a Creative Commons Attribution 4.0 International License.