Extracting Solar Photovoltaic Installations from Satellite Images in China
Abstract
Developing renewable energy and achieving the energy transition is crucial to achieve the Sustainable Development Goals and carbon neutrality. Solar photovoltaic (PV) are rapidly expanding in China as a popular renewable energy technology. Remote sensing (RS) technology can effectively detect existing PV installations. Previous studies have focused on PV inspection on a small area scale. This study aims to effectively detect large-scale installations of PV in China using open multi-source remote sensing data. We used multi-source satellite images including Sentinel-1 SAR and Sentinel-2 multispectral data to construct classification features. We developed a random forest classifier on the Google Earth Engine platform to detect PV installations in China. Manually collected samples and existing PV database were used to assess the accuracy of the detection. The results show that we can detect PV devices nationwide with good accuracy (OA=98.90%, kappa=0.86). Our detection rate reaches 80.11% when compared with the previous database. The finding in this study can provide reference value for the future development and monitoring of solar renewable energy to support the Sustainable Development Goals.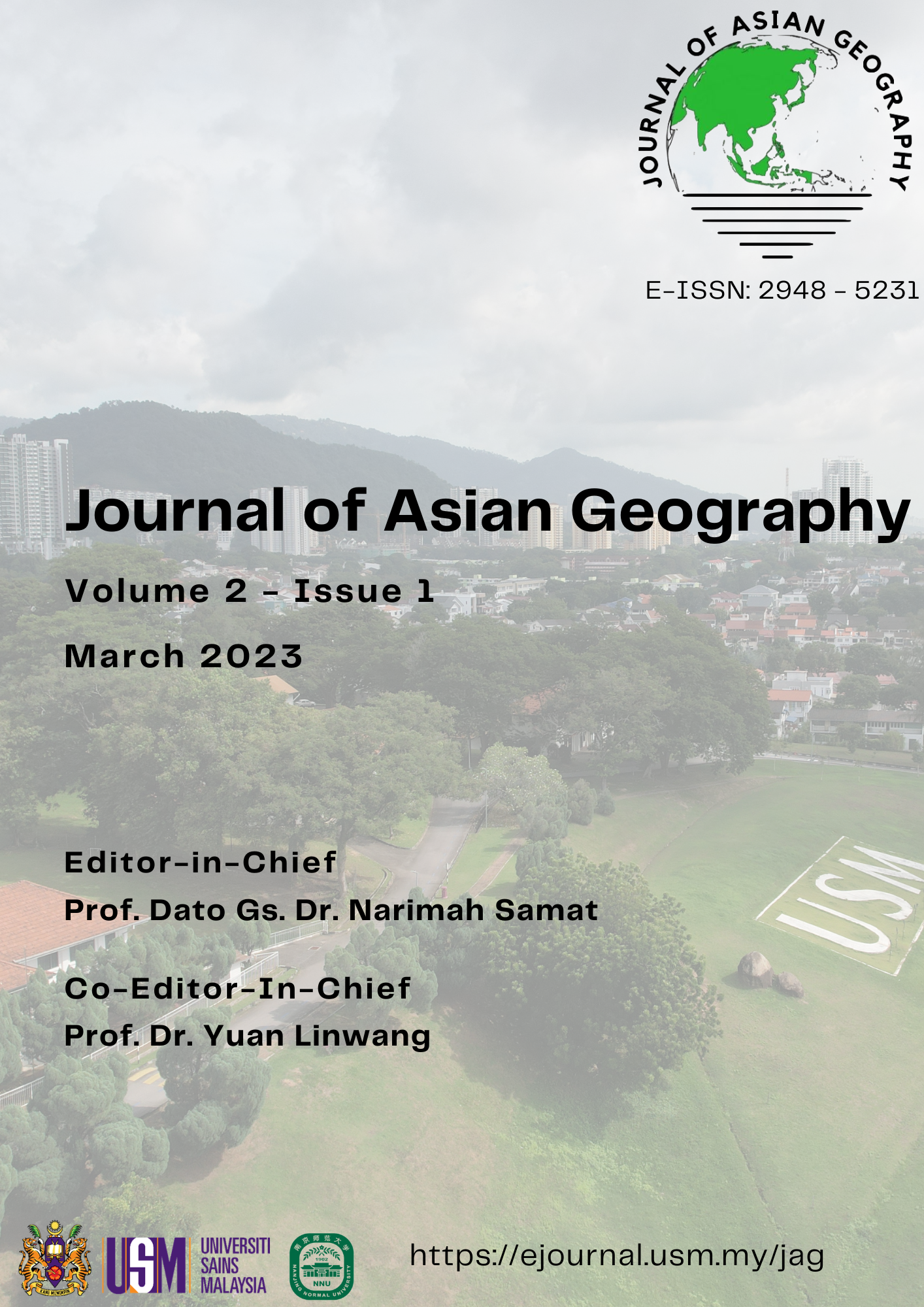 Downloads
License
Copyright (c) 2023 Journal of Asian Geography
This work is licensed under a Creative Commons Attribution 4.0 International License.