Climate Adaptation Strategy via Urban Green Space: A Bibliometric Analysis
Abstract
Urban green space has rapidly emerged as a key urban climate change adaptation strategy. In the past decade, numerous studies have highlighted the beneficial effects of urban green space on climate change mitigation and adaptation. These studies have shown that urban green spaces reduce air pollution, enhance biodiversity and ecosystem services, promote health and well-being, and protect urban areas from extreme weather events or disasters such as heatwaves, droughts, and floods. As such, this paper will examine and report Scopus-indexed articles on climate adaptation strategy through urban green space. As of October 5th, 2022, 257 documents have been retrieved and evaluated. This article summarizes the research productivity, most active source title, distribution of publications by countries, most active institutions, most productive authors, and citation analyses using established bibliometric indicators. The results show a fluctuated growth rate of literature on climate adaptation strategies through urban green space from 2012 to 2022. A total of 240 authors from 65 countries and 243 institutions have collaborated on numerous studies published in various journals. The results of this study can help guide future research on integrating climate change adaptation strategies and disaster resilience through green spaces in urban areas.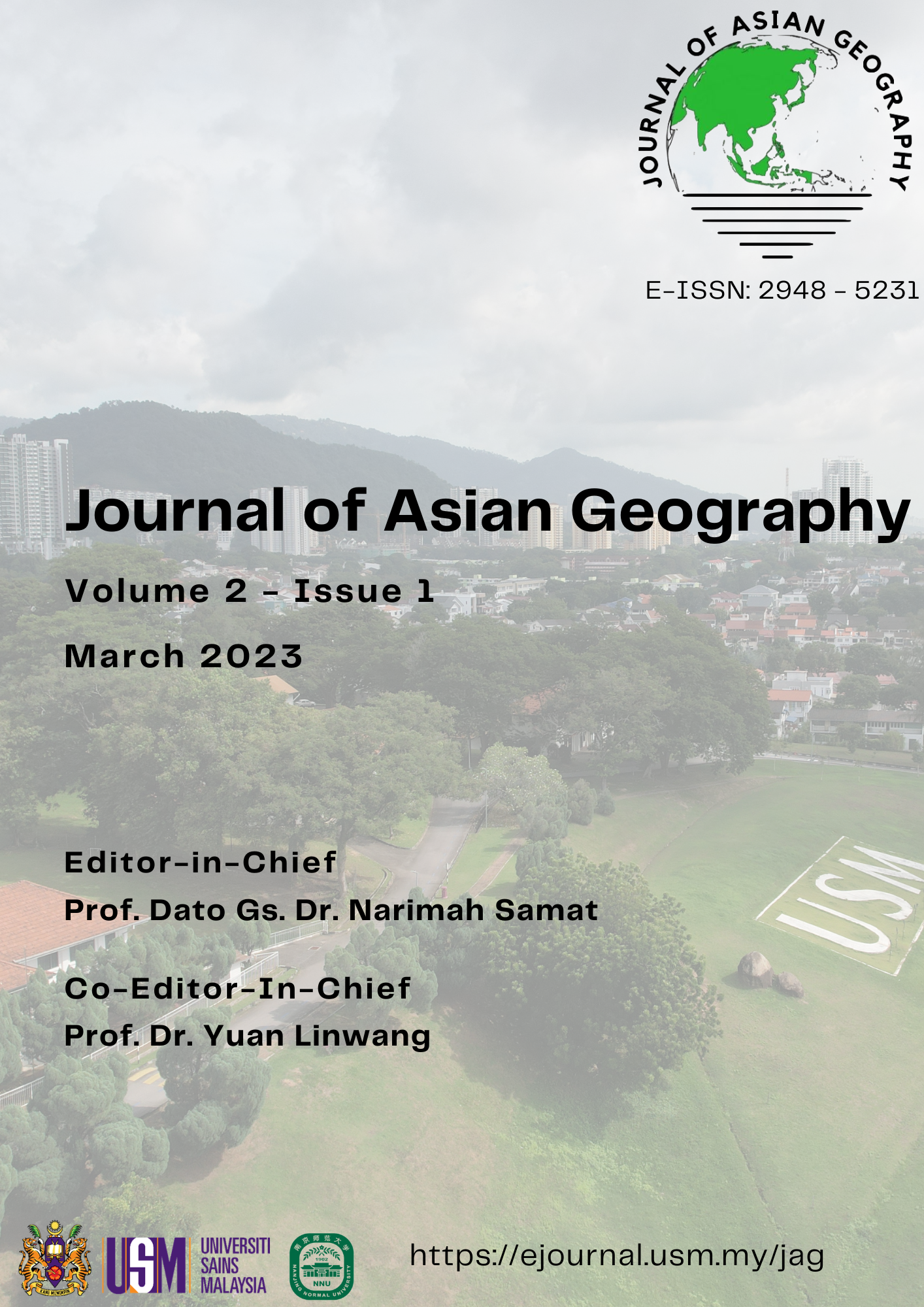 Downloads
License
Copyright (c) 2023 Journal of Asian Geography
This work is licensed under a Creative Commons Attribution 4.0 International License.