Influence of Gender Difference on the Factors Associated with Successful Aging: The Case of Sri Lanka
Abstract
Gender difference is a socio-culturally, economically and politically constructed ideology that has heavily based on time-space factors. Developing countries like Sri Lanka still face many challenges to address issues creating based on gender differences, since policy makers and schoolers still did not pay enough attention to the reviewing roots of the questions that arising on gender differences. Considering this knowledge gap, this research aims to study on the 'influence of gender difference on the factors associated with successful ageing in the Sri Lankan context'. Main research question of the study is whether gender gaps exist in selected variables that represent social, economic and health aspects of successful ageing. A Grama Niladhari (Rural Officer) Division in Matara Municipal Area was selected as a study area of the research. Mixed research methodology has been applied to investigate the main issue of the research and representative sample of 48 elderly individuals aged 60 years and above have been randomly selected for the deep interviews to collect primary data of the research. As data analyzing methods, statistical techniques such as Simple Logistic Model and Multivariate Logistic Model have been used. The factors that had significant influence on the successful aging were Exposure to Diseases, Number of Sons and Current Age. Although we found little evidence that gender is a strong predictor of successful aging, we can predict, based on several variables that the proportion of successfully aging males did not differ significantly from that of successfully aging females. As the successful elderly are expected to have a positive vision of the future and the capacity to accept changes, interdisciplinary studies are needed to assess the influence of different variables on successful ageing.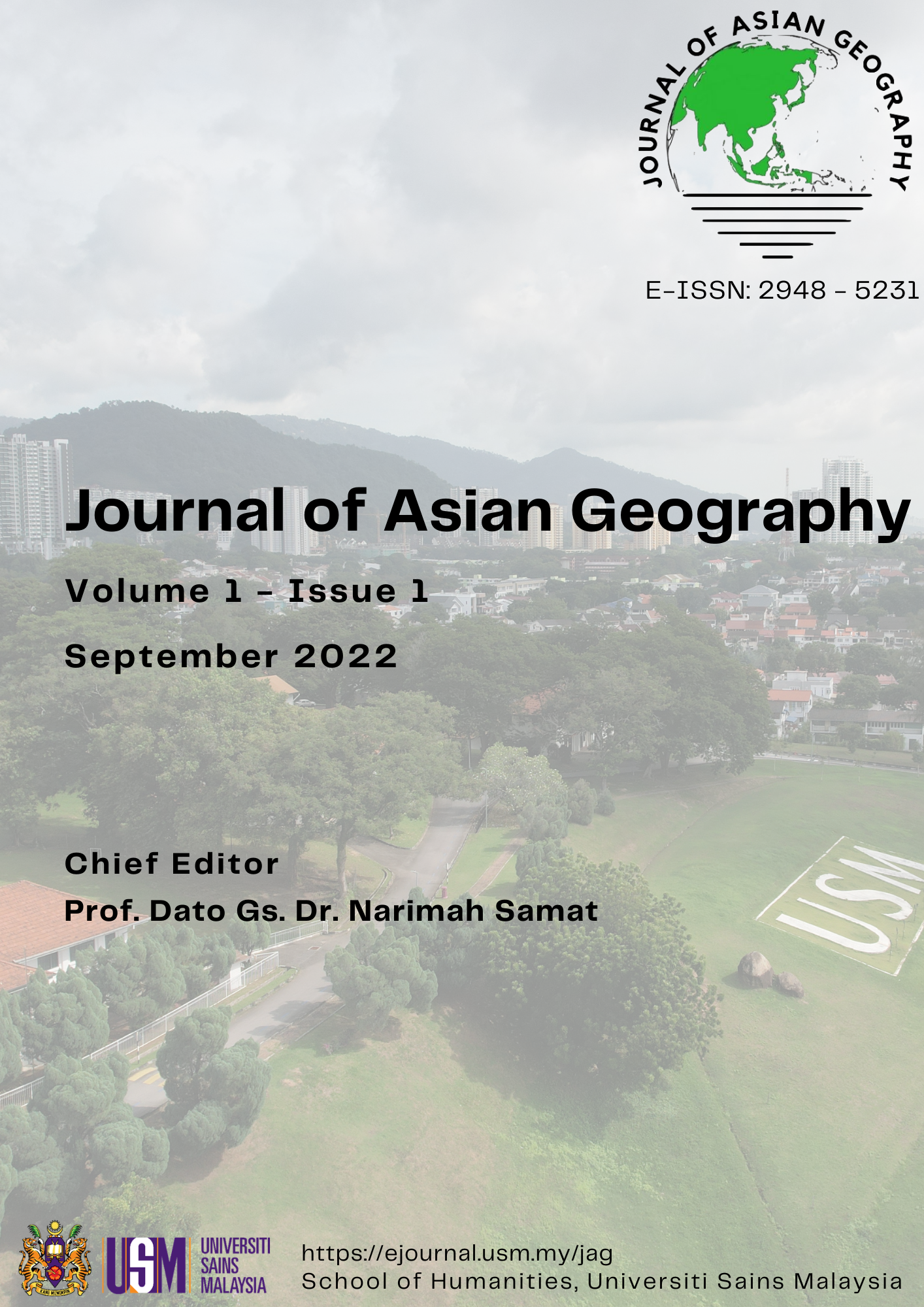 Downloads
License
Copyright (c) 2022 Journal of Asian Geography
This work is licensed under a Creative Commons Attribution 4.0 International License.